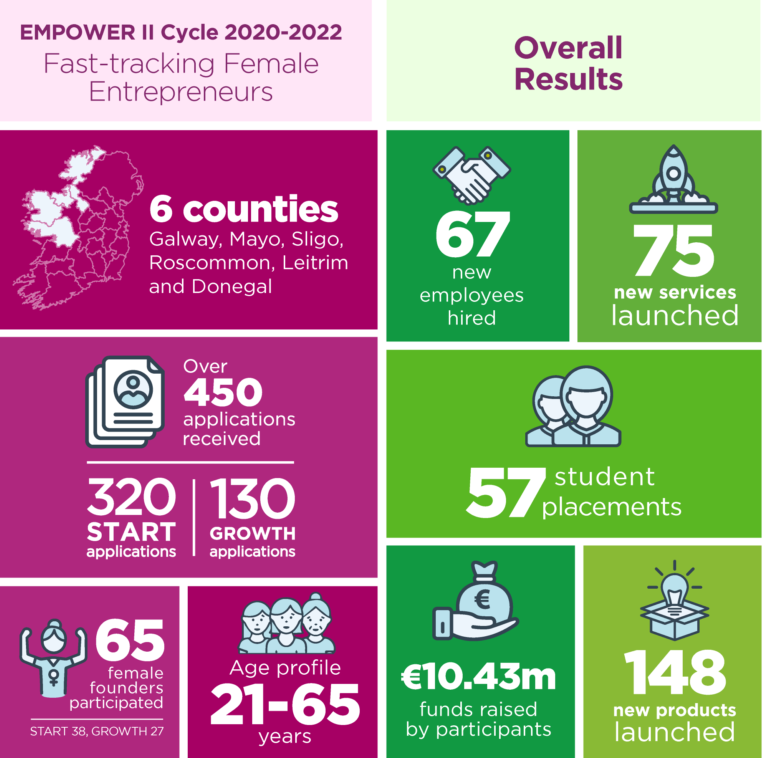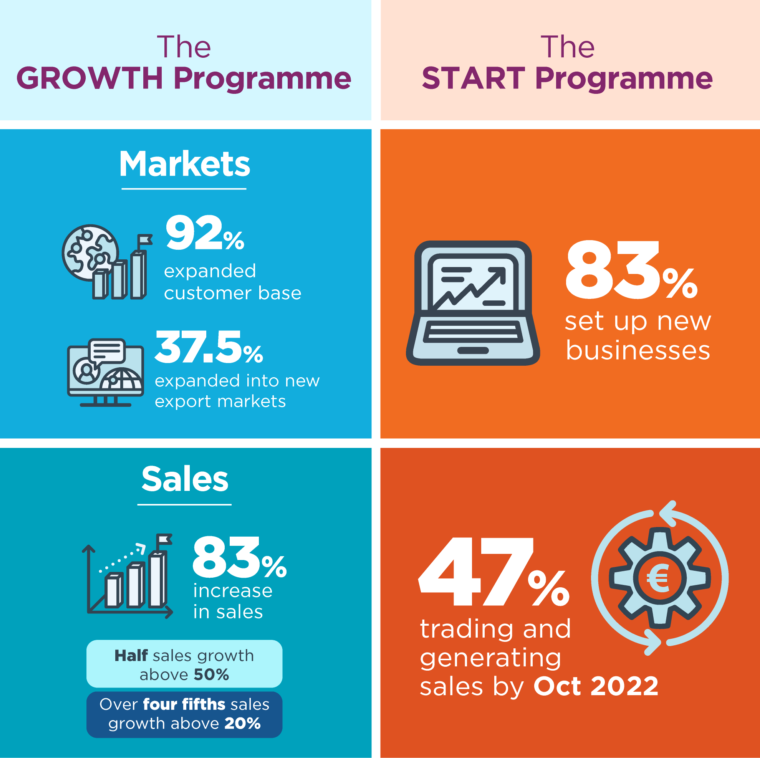 EMPOWER offers two separate programs, TÚS aimed at people who have a business idea they want to explore and FÁS (GROWTH) for entrepreneurs who are already in business and are looking to grow their business and to develop.
EMPOWER has been on the scene since 2017, when it was founded due to the strong demand from newly founded companies led by women in the west. Since then the program has been very popular. 450 applications were received for the final round (320 for the TÚS program, and 130 for the FÁS program, which is suitable for women who already have a business and want to grow or develop that business). 65 women took part in EMPOWER II and as a result, 65 people were employed, the participants managed to attract €10m in funding and 148 new products were launched.
Maria Staunton, EMPOWER 2 Co-ordinator said "The Empower program is very successful and is making a significant contribution to the development of this region. We are now looking forward to implementing CUMASÚ in the Gaeltacht areas of Mayo and Galway. This is a pilot scheme and we hope to see excellent results emerge from it."
CUMASÚ – TÚS tests ideas for new businesses, to see if they would be accepted in the market. It is aimed at women who have a new business idea and have been in business for less than a year. This free program is offered by experts in early stage businesses, on a part-time basis for 12 weeks. This enables the women who are participating, to pay attention to any family needs and to develop and plan their business at the same time.