Where
GREAT BUSINESS IDEAS

take off

The iHub at ATU Galway City & Mayo incubators provide high potential entrepreneurs and innovative start-ups with the business skills, networks, space and supports necessary to navigate the business start-up process from concept to successful commercialisation.
Join Ireland West's leading Technology Companies at ATU iHubs.
1300+
DIRECTLY SUPPORTED JOBS
€263M
Investment funding raised
74%
Still in business after 7 yrs
€3M
R&D Conducted with clients
ATU iHubs hosts two entrepreneurial programmes  New Frontiers and EMPOWER.
New Frontiers is Enterprise Ireland's national entrepreneur development programme for early-stage start-ups. The programme is run over three phases and delivered in ATU Galway City and Mayo campuses.
EMPOWER is a female-only programme targeted at females located in Donegal, Galway, Leitrim, Mayo, Roscommon and Sligo. Applicants can choose from two options, EMPOWER Start or EMPOWER Growth.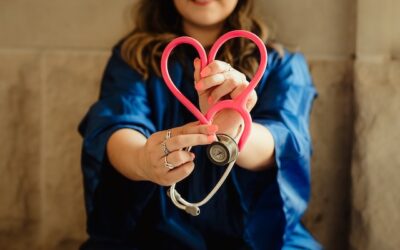 Dublin, Ireland – November 23, 2023 – Ministers Simon Coveney TD, Simon Harris TD, and Dara Calleary TD have announced a significant funding injection of €58.8 million for 12 pioneering projects through the Disruptive Technologies Innovation Fund (DTIF). Among these...
The iHubs have been a huge help to Tection Sports. The New Frontiers programme run through the iHubs gave us the tools we needed to build the business from the ground up and refine our ideas and products. We are now selling our initial product offering in the marketplace. The recent renovation and extension of the iHubs has been amazing, the architecturally designed high-tech building has bright modern offices with a superb canteen and meeting room facilities along with a great networking environment. We highly recommend the ATU iHubs for any budding entrepreneurs or growing SME's in the city of the tribes.
HeartPoint Global Ireland Ltd. were drawn to iHubs for its excellent location in the heart of Galway's thriving medtech scene as well as the opportunities it offers for state of the art office and lab facilities in addition to providing access to expert support and services from MET. The collaborative environment provides excellent networking opportunities with like minded and similarly positioned MedTech companies.
Kyzentree Technologies has benefited hugely from the iHubs. The New Frontiers programme gave us the confidence and the platform on which to establish that the business was viable and the subsequent support was instrumental in securing funding. ATU has provided us with two interns who have added significant value to our product offering. The location is just off the motorway and avoids the heavy city centre traffic!
The ATU Innovation Hub provides us with access to state-of-the-art offices, meeting rooms, co-working spaces and a wide array of digital audio/video facilities. Being in the iHUB positions our team within ATUs innovation ecosystem allowing us to benefit from a range of business supports and advice from the iHUB team. Most importantly, BlueWise Marine has been able access R&D performers within ATU's Marine & Freshwater Research Centre who are providing vital scientific expertise to allow us to prove and develop novel service offerings for the Offshore Renewables Energy Industry using the latest autonomous technologies.
Highly recommend our home ATU Innovation Hubs for any medtech and digital technology company based in Galway looking for state-of-the-art facilities, a strong network of like-minded high-impact startups, and access to cutting-edge research capabilities at MET Technology Gateway.
The iHubs team have made the transition into our new workspace a seamless and enjoyable experience. There's a vibrant buzz around the building with numerous start-ups all under one roof. The meeting rooms and breakout spaces are great, bright and colourful and having the medical imaging centre on our doorstep is an incredible resource. It's an exciting time for us at SymPhysis and we're really looking forward to the next few years in this energetic collaborative environment.