Digital Doors is a leading provider of cutting-edge digital solutions, empowering businesses to unlock their sales potential, specialising in helping businesses optimise their sales processes through the implementation and integration of Sales CRM systems.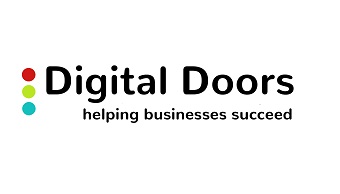 With a strong focus on efficiencies, automation, and data-driven decisions and insights, Digital Doors helps businesses establish a strong sales strategy, a robust sales pipeline, and confident expectation for growth. Their team of talented professionals combines innovation and technical expertise to deliver tailor-made CRM sales software solutions that align with clients' objectives. With a passion for empowering organisations to streamline their sales operations, Digital Doors offers expertise in customising and configuring Pipedrive to meet specific business needs.
As Ireland's only certified Pipedrive partner, Digital Doors understands the unique challenges faced by sales teams and works closely with clients to design and implement efficient CRM strategies. They provide comprehensive services, from initial consultation and system setup to data migration, customisation, and training.
By leveraging Pipedrive's intuitive interface and powerful features, Digital Doors enables businesses to enhance lead management, track sales activities, and foster effective collaboration within the sales team. They assist in creating customised sales pipelines, automating repetitive tasks, and generating insightful reports to drive data-driven decision-making.
With Digital Doors' expertise, businesses can unlock the full potential of Pipedrive, enabling smoother sales processes, improved customer relationship management, and increased revenue generation. Their commitment to delivering exceptional results, combined with their deep understanding of sales workflows, makes Digital Doors the go-to partner for businesses seeking to harness the power of Pipedrive. To learn more about their services and how they can transform your sales operations, visit their website at www.digitaldoors.ie.